Reconstruction of our gym is preventing us from training on tatami. On top of that, our trainer is suffering from trauma of collarbone. We suggest trying something completely different: Lets learn basic steps from boxing!
Don't be afraid it not anything wild, no fights, no sparring. Just training of basic defensive movements and step from boxing. Step will be demonstrated by Ondra Merta, sportman skilled in Aikido (2nd dan Aikido Aikikai) and in boxing (his last success is winning feather weight in manager extra-league).
Our main focus will be on steps similar to irimi tenkan steps. It is very surprising how similar are steps from peak-a-boo boxing style. Especially when you consider completely different worlds of Aikido and boxing. However, the position when partner is not facing your direction and you are facing his is so favourable, that it lead to development of techniques to create it in both worlds.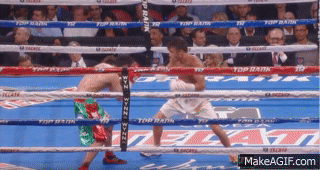 If you are interested in this detour from Aikido, or you just want to try something new, we train on the sports ground in front of our gym on 7th 14th of August from 6pm.
Trainings are public – everyone is welcomed – and, moreover, these particular trainings are free!